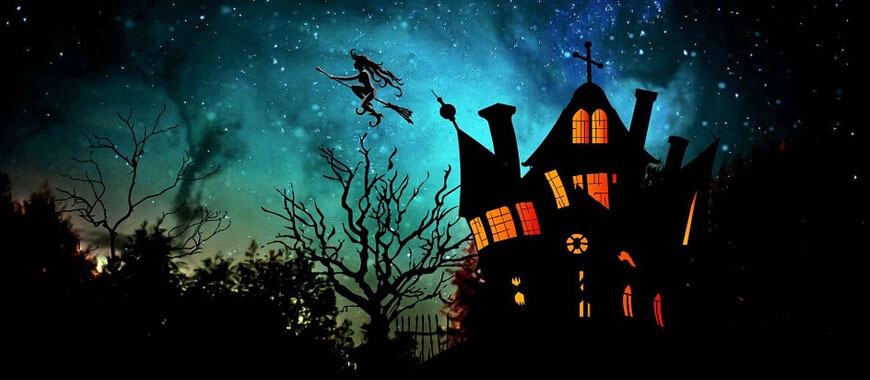 OUR GUIDE TO YOUR LOCAL SPOOKY SURPRISES
When it comes to experiencing a good scare, people really vary on the subject. Some want nothing to do with having their heart rate skyrocket in 2 seconds. While others like nothing better than to seek out a thrill. If you are one of those that love to have your spine tingled and you live for the thrill, we can't think of anything better than a jaunt through an amazing haunted house.
But, of course, the key word here is amazing. We have all visited one of those cheesy trucks where the scariest thing you encounter is a light bulb around the corner that lights up while a buzzer makes a sound. That is not the kind of haunted house we are referring to. We are referring to an experience where you are clamped onto the person in front of you and the screams never end. You are someone who craves the kind of haunt where you have the experience permanently branded on your brain. There is a true art form to creating a house of horrors. But if that is what you are seeking, we would like to help you find it. There are some truly phenomenal haunted houses in the Baltimore area. But again, there are some very specific elements to look for when you are seeking out your thrill of a lifetime.
One of the first things you need to look for is a haunted house that allows you to exit early. However, if you make it all the way through, then you will receive a certain amount of money back. If a place offers this, you can almost be assured that what you will experience will be on a scare you out of your mind level. Another great element to look for is a place where scenes from some of the best horror films are recreated. For example, there are definitely frightening scenes from Texas Chainsaw Massacre and Nightmare on Elm Street and Saw that was worth playing out. And because you have probably seen those films and are well aware of what happened, it can create a kind of deja vu sensation that plays with your mind. And if you can find a haunted house that incorporates some explosive pyrotechnics, your haunting experience will be like no other. Let's put it this way, you won't feel like you are at a heavy metal concert as you scream yourself hoarse.
A major part of being scared is having your senses affected. And we mean all of your senses. Try and find a place of fright that works on all five of your senses. This kind of experience could include things like being buried alive, being thrown from a major height, gnawed on by a ominously ugly character and lets not forget all kinds of nasty smells. Find out if there are detailed sets used. It always make your experience that much more heightened if all of a sudden you really believe you are walking the fog filled streets of London or looking at the underwater city of Atlantis. Something else we highly recommend is that you find a frightful place where you get chased a lot by something horrifying. Did we mention a maze? It is always going to be much more disconcerting if all of a sudden you can't get your bearings and you don't know where you are or where you are heading. Darkness is another element that must be incorporated at some point. By this, we mean various levels of darkness including a period of time when you can't even see your hand in front of your face. We promise that will keep your heart percolating. If you can find a haunted venue in Baltimore that includes all or most of these elements, we can promise you that you are in for a memorable experience that you will not soon forget.